Settings
To open the Settings select "Settings" Tab.
General Tab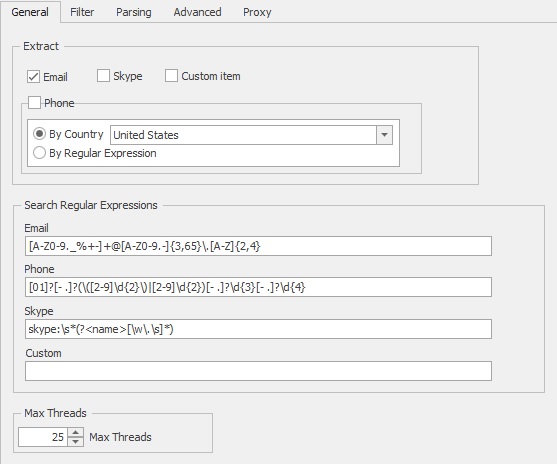 Extract Group - Specify data you want to extract: Email, Skype Id, Phone, custom items, by deafult only email is selected.
Search Regular Expresion - you can change regular expresions used to serach for emails, phones, skype or specify it for custom item.
Max Threads - the program works in multithreaded mode in "Search Engine" and "Website" mode. The more threads the faster the speed. Web Ediiton is limited to 10 threads.
Filters Tab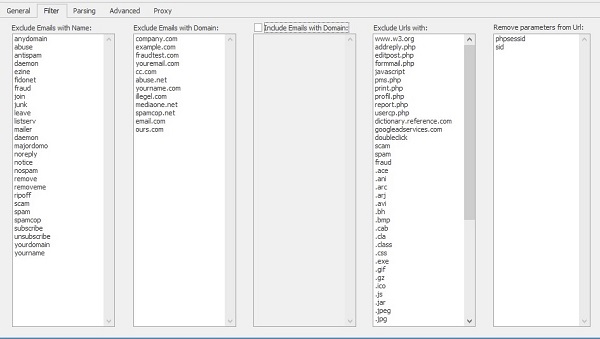 Exclude and Include filters.
Here you may define rules in order to ignore some found e-mail addresses. For example, you may not add the addresses from .gov, .edu and etc. domains.
Also you may block addresses from some users, i.e. containing a string with the users name.
Or you may set the program not to scan emails from specified websites or urls.
Include Emails with domain filter has priority under other filters.
Parsing Tab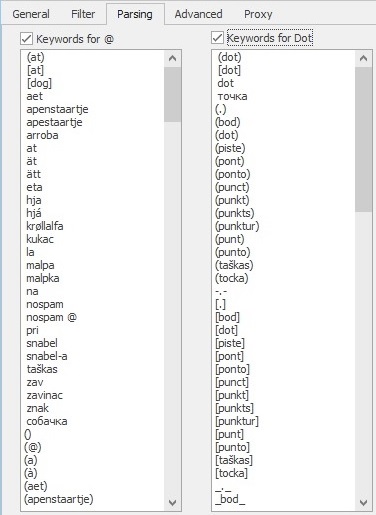 Alows to parse pages where dots and @ symbol are changed to other symbols or words.
Advanced Tab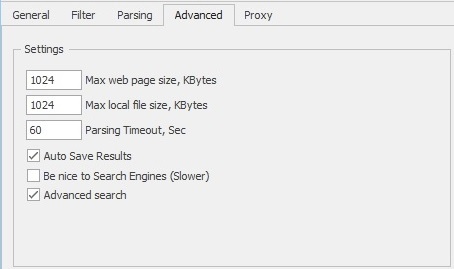 Max web page size - pages with larger size will be ignored
Max local file size - files with larger size will be ignored. If you have large files increase this value.
Parsing Timeout - timeout for closing not responding tasks
Be nice to Serach Engines - slower quieries, emulates real user activity
Proxy Tab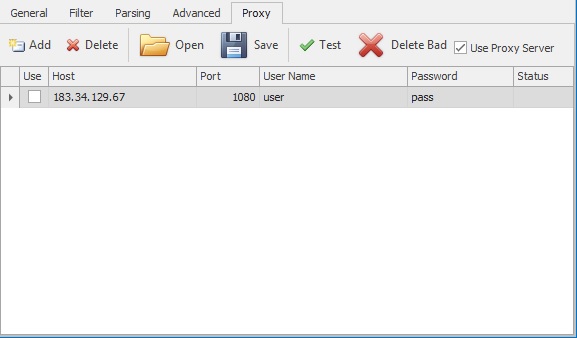 Awards