Order Mac
If the free version of email extractor is convenient for you and matches your needs, you can order it right away.
The ordering is processed by Payment Processing Service PayPro Global. Click the order button and you will be redirected to Payment Processing Service website.
Confirm ordering information and you'll receive the registration code to your email address immediately after the process of verification is completed. Copy and paste the key at registration form of the software to activate license.
Licensing
The program is licensed on a "per-computer" basis. This means that you should have a license for each separate computer that it will be installed or used on.
Windows or MAC
Please pay attention Windows or MAC software you need. "Email Extractor for Windows" and "Email Extractor for MAC" are different programs and require separate licenses.
Get Discount Until September 28!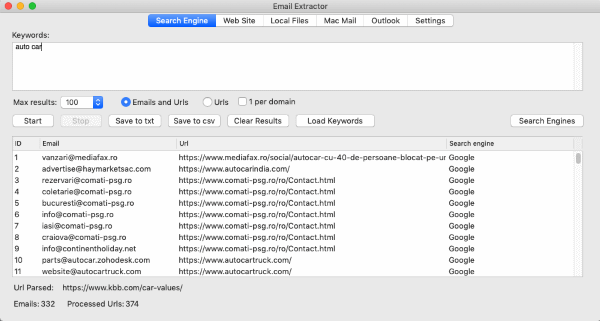 The registered version offers a number of advantageous features, not available in free version:
Save option is available
Technical support
Free minor updates
Awards